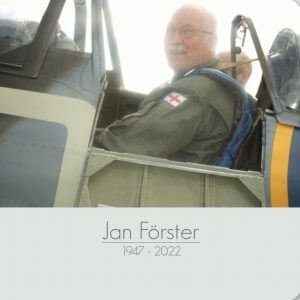 It is with great sadness that I have to let you know of the passing of Jan Förster former President of The Vintage Glider Club.  Jan passed away in hospital on the evening of the 18th of June.
His passion for vintage gliders and his dedication to the VGC was well known by you all.  He will be greatly missed.
Our thoughts are with his family at this difficult time.
Download the memorial card here: